Über mich ….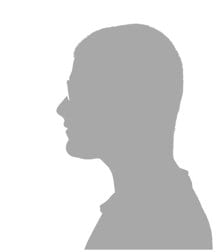 Ich habe ein faible für alte Dinge, insbesondere alte Uhren und alte Motorräder. Allerdings erklärt dies nicht, wieso man jetzt hier Kleinteile für Uhren erwerben kann…
Diese Website ist zwei Ereignissen zu verdanken: Anfang der 90er Jahren habe ich zur Restaurierung eines alten Motorrades einen originalen Auspuff samt Krümmer gesucht – lange Rede, kurzer Sinn: Es hat mehr als zwei Jahre gedauert!
Damals habe ich mir gesagt, daß dies mit meinen alten Uhren nicht passieren sollte, da ich diese alle in ihrem originalen Zustand erhalten wollte, was bisher kein Problem war.
Dann blieb meine damalige Lieblingsuhr stehen und ein großer Service war nötig. Bei der Revision ist dem Uhrmachermeister leider der Minutenzeiger kaputtgegangen und er hat mir einen passenden eingebaut- leider neu, was nun überhaupt nicht zum Bild der schön gealterten Uhr paßte. Also habe ich einen passenden Zeiger gesucht, was sich ohne Internet oder in dessen Anfängen als schwierig erwies. Nach etwa 1,5 Jahren hatte ich dann ein passendes Exemplar gefunden und konnte die Uhr wieder in den originalen Zustand versetzen lassen.
Seitdem kaufe ich für alle meine Uhren – sofern möglich – zeitgemäßen Ersatz auf, sofern ich diesem habhaft werden kann, also Zifferblätter, Zeiger, Bänder und auch Werkteile nach Absprache mit meinem Uhrmacher, damit mir dies nicht noch einmal passiert.
Dann fragten mich Sammlerfreunde nach diversen Teilen und schließlich durch Mundpropaganda auch Uhrensammler aus anderen Ländern, was nun zu dieser speziellen Art von Dienstleistung im Bereich alter Uhren geführt hat.
Sofern Sie sich von alten Teilen und/oder Uhren trennen möchten, gerne auch im Tausch, schreiben Sie mir und ich freue mich, Ihnen ein Angebot zu machen!
Michael Klan
---
Howdy – great you found this place here! Probably because of the same reason I decided to build the site:
I am dedicated to old things, mainly old motorbikes and watches. During the early 1990ies I restored an old bike and was looking for the original exhaust in decent condition – a 6in6 for the old Benelli 900 SEI. I really got sick of searching as it took me 2 years to get my hands on a near NOS part.
Having mastered this, I decided that this won`t ever happen to my old watches as I love to preserve them in their original condition.
Then my long-term daily wearer quit on me, and a complete service had to be done. During this the watchmaker unfortunately broke the minute hand and replaced it with a new one – guess what that looked like: An old watch with beautiful aged dial and hands and a brand new hand among these…
I started searching for a matching part and discovered it was quite difficult. These were only the early days of the internet – and of course I was not going for a relumed hand.
It took me over 1.5 years to locate one and I was able to bring the watch back to what it should look like.
From that day I started hoarding parts for all my watches so that won´t happen again. Some fellow collectors knew about my parts stock and enquired about matching or missing parts and after a while this started even from foreign countries and this is the reason why you are able to see this website now.
In case you wish to part with some rare spares or watches, even if it is for trade only, contact me and I`ll be happy to make you an offer!
Kindest regards, Michael